Research studies confirm Ayurvedic treatments help kidney ailments
Read Time:
2
minutes
Two separate studies published in Internation journals by Indian researchers have confirmed benefits of using 'Punarnava', an Indian herb, for kidney ailments. The extract from the plant can help with both preventing and managing kidney disease, said researchers, and added that one can definitely help slow the disease's progression and treats its symptoms and complications by using formulations containing 'Punarnava' and a careful diet.
According to a case study conducted in Banaras Hindu University (BHU) which has been published in the World Journal of Pharmacy and Pharmaceuticals Sciences, a woman kidney patient was given Punarnava based syrup for a month. It was found that the creatinine level and urea level in her blood had gone down significantly to a healthy level. Not only this, but her hemoglobin level had also improved. Hence, it was concluded that Punanrva based drugs not only make the kidney's health but also improves the hemoglobin level.
Similarly, another study published in the Indo American Journal of Pharmaceutical Research too talked about the efficacy of Punarnava based herbal formulations including lotus leaves, patharchur, and other major herbs when given to the subjects. It was found that the drug had helped in maintaining a histological parameter of kidneys, apart from reducing high levels of uric acid and electrolytes, The study said that "the syrup (Neeri KFT) is a potent neuroprotective formulation, protecting kidneys from nephrotoxins including oxidative damage induced by lead acetate."
"Herbal formulations in Neeri KFT can be an alternative to dialysis to some extent. In fact, because of limited options in allopathy for kidney treatment, which is witnessing increasing trend due to changing lifestyles, now the emphasis is on Ayurveda drugs," said Professor KN Dwivedi, Head of Department, Department of Dravyaguna, BHU.
Chronic Kidney Disease (CKD) is a global epidemic. Nearly 850 million people are known to suffer from kidney diseases from varied causes, worldwide. Chronic kidney disease (CKD) causes about 2.4 million deaths per year and is among the top five causes of deaths worldwide. India contributes to around 10% of the CKD burden of the world. The estimated prevalence of CKD is 1 in 10 (10%)  in India. The most common cause of Chronic Kidney disease in India is Diabetes mellitus, which contributes to around 55-60% of CKD.
---
What makes your medicine less/hyper effective?
Read Time:
5
minutes
Sometimes it is observed that a few medicines do not work as anticipated. Many times the eating and the drinking habits may impact some drugs. Therefore, it is always advised to consult a doctor or pharmacist before taking any medication for the first time to check if there is anything that should not be taken during the period of medication.
Grapefruit
Grapefruit can affect over 50 drugs by changing the way certain cells in the gut take in and move medication through the body.
For example, drug composition such as fexofenadine (Allegra) for allergies turns to be less effective while some other drugs like atorvastatin (Lipitor) which are meant to lower the body cholesterol becomes too strong for the patient upon eating Grapefruit.
Milk
Milk makes it harder for the human body to process certain antibiotics. Minerals such as calcium and magnesium present in the milk along with the casein in it serve as the reason for this effect.
Therefore, it is advisable to take the antibiotics only after consulting a medical practitioner to ensure the foods and/or beverages that a patient should stay away from.
Licorice
Licorice is used by many people as an herbal remedy for proper digestion, whereas some people use it as a food additive to enhance the flavor.
However, a chemical substance present in Licorice called as glycyrrhizin is capable to weaken the effect of some drugs such as cyclosporine, used by people who have undergone an organ transplant.
Chocolate
Dark chocolates have the capacity to weaken the effects of drugs taken for calming down or making the patient sleep such as zolpidem tartrate (Ambien).
Chocolates also act as a power booster for some stimulant drug compositions, such as methylphenidate (Ritalin). Similarly, consumption of dark chocolates raises the blood pressure to a dangerously high level, if any patient is using MAO inhibitor, which is an antidepressant.
Iron Supplement
Supplement of Iron has the capacity to lower the effects of levothyroxine (Synthroid), a drug used to cure hypothyroidism.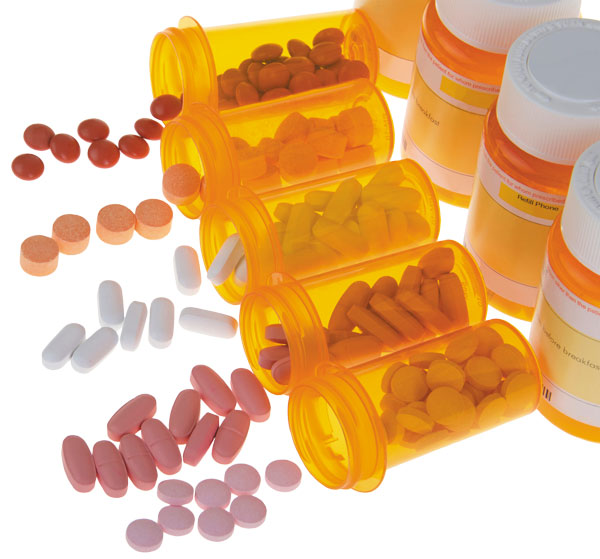 Generally, it is advised not to take a multivitamin containing iron along with levothyroxine.
Alcohol
Usually, alcohol makes certain drugs less effective, e.g. certain drug composition used for the treatment of blood pressure and cardiac disorders.
It can also make other drugs stronger than they should be or it can even cause dangerous some side effects.
Coffee
Coffee intake can weaken antipsychotic drugs such as lithium and clozapine, however, it boosts the impact and also causes side effects in many others drugs, which include aspirin, epinephrine, used to treat serious allergic reaction; and albuterol taken by an inhaler for treating breathing disorders.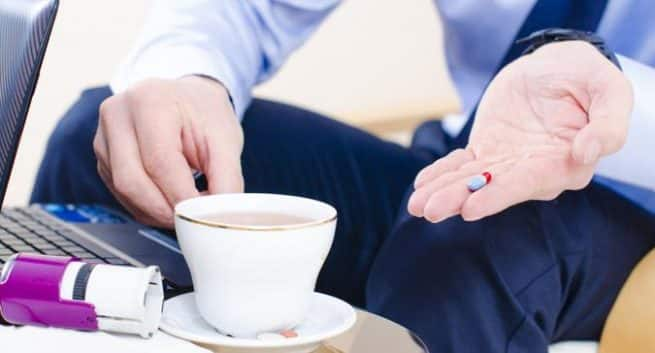 It may also make it difficult for the patient's body to take in and use iron.
Antihistamines
These compositions help in curing the sneezing and runny nose caused by allergies, however, some of them are capable to effect the medication for high blood pressure less effective and may increase the patient's heart rate.
Talk to your doctor about other ways to manage your allergies if you take blood pressure medicines.
Anti-Epileptic Drugs (AEDs)
These drugs control seizures in people who suffer from epilepsy. However, AEDs sometimes make birth control pills less effective to prevent pregnancy.
According to some research results, it can also make many other drug compositions stronger and cause potentially serious side effects.
Vitamin K
Those who take warfarin, a drug used to treat and prevent blood clots must be aware of the amount of vitamin K intake. Vitamin K has the potential to make the blood thinner and less effective and put the patient at a higher risk of a dangerous blood clot.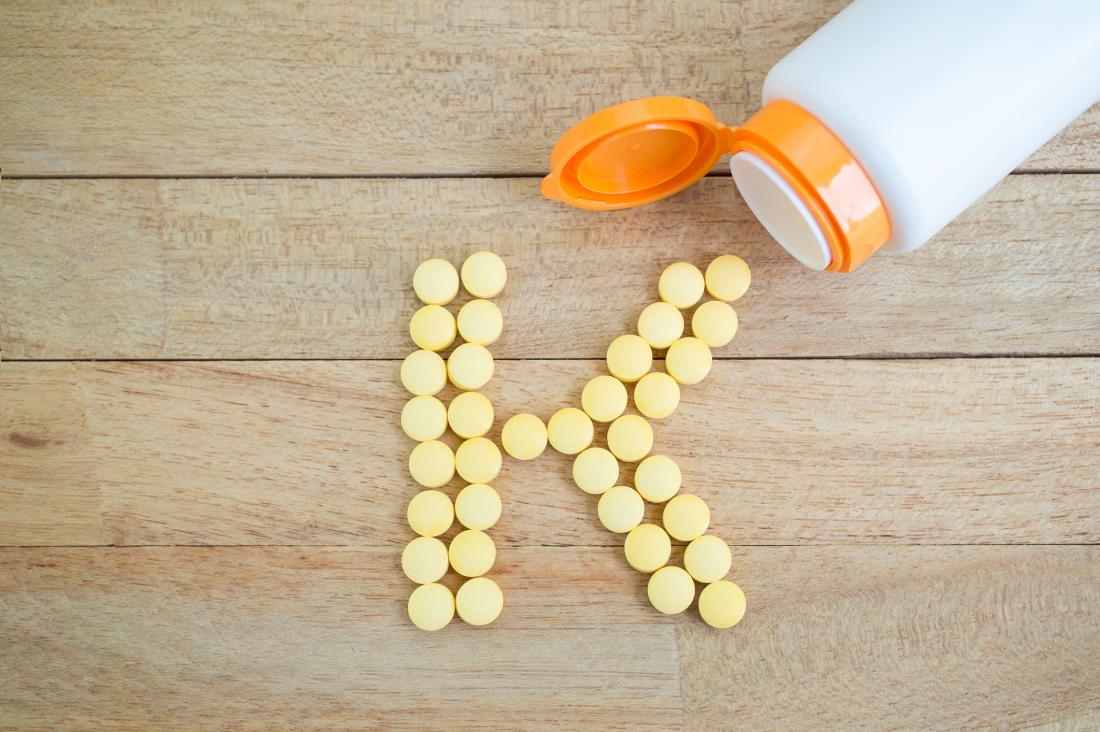 Broccoli, kale, Brussels sprouts, parsley, and spinach are some of the common foods with high vitamin K content. So, it is advisable to eat the same amount of these foods every day so the level of warfarin in the blood stays the same.
Ginseng
This can also lower the effects of warfarin. And it can also make the patient more likely to have internal bleeding if the patient takes the blood thinners heparin or aspirin, as well as nonsteroidal anti-inflammatory drugs such as ibuprofen or naproxen.
Additionally, for MAO inhibitor users, ginseng leads to headaches, hyperactivity, sleep problems, and nervousness.
Ginkgo Biloba
Many people use this herb to prevent high blood pressure, dementia, ringing in the ears (tinnitus), and other conditions; however, there is no research that has proven that this herb is for the treatment of the aforementioned conditions.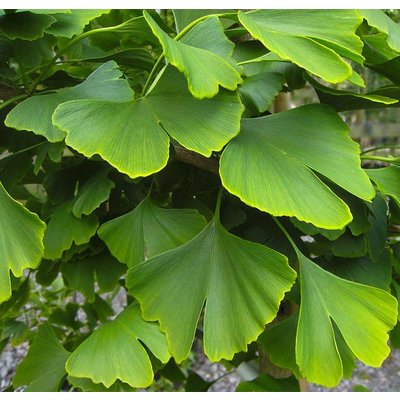 Ginkgo Biloba is capable of weakening the effect of the drugs used to control seizures, which include carbamazepine (Carbatrol, Equetro, and Tegretol), and valproic acid (Depakene, Depakote, and Stavzor).
Take as Directed
Last but not least, only around 50% of the medication is taken as prescribed by medical practitioners. People often take medicines less than is required, sometimes consume it at any random time keeping big gaps between the doses, all of these habits may weaken the impact of the drugs.
Therefore, it is advised that a patient must ensure and understand the treatment plan and follow the doctor's instructions thoroughly.