Aster DM Healthcare to run and operate its 4th Hospital in Bengaluru in partnership with Karnataka Lingayat Education Society
Read Time:
4
minutes
The Company is introducing two new hospitals in the city of Bengaluru. The third 350-bedded hospital is coming up in Whitefield, Bengaluru in the next 12-18 months. First 150 beds would be made operational by April 2020. It would also have a dedicated mother and child block.
The fourth hospital to be introduced in association with Karnataka Lingayat Education Society (KLE) would be a 600 bedded multi-specialty quaternary care facility
Aster DM Healthcare, one of the largest integrated healthcare service networks in the GCC and the third-largest healthcare company in India, is growing its presence in the Karnataka region with the introduction of two new hospitals. For its fourth hospital, to be named as Aster KLE Hospital, the Company has entered into an agreement with KLE Society, which is recognized as a trusted healthcare provider, and runs over 270 institutions across Karnataka and Maharashtra and Delhi. A 25-year lease deed agreement was signed with Karnataka Lingayat Education (KLE) Society.
The 600 bedded hospital to be located next to KLE Dental College near Yeshwantpur on Tumkur NH Highway Road, would be Aster's 15th hospital in India and part of its global network of existing 25 hospitals, 115 clinics, and 231 pharmacies. The hospital is scheduled to begin operations in April 2024.
Dr. Azad Moopen, Founder Chairman and Managing director of Aster DM Healthcare said, "We are looking forward to the launch of the new hospitals. The establishment of the third and fourth hospitals in Bangalore cements our promise to offer path-breaking medical technology and treatment, making quality healthcare easily accessible to the people in the region. The expansion is also a part of our efforts to strengthen and diversify our operations in the State where we already have two operational hospitals."
Dr. Prabhakar Kore, Chairman of KLE Society, Member of Rajya Sabha from Karnataka said, "It has always been our effort to bridge the gap between modern facilities of diagnostics and treatment, including super specialty services, at affordable costs to people in remote areas and places where there is a dearth of these facilities. KLE Society has a long history of providing transformative healthcare, education, and research and will continue to do so with this association with Aster DM Healthcare. The launch of the new hospital will be a vital blend of infrastructural, medical and technological excellence."
"We have received very good reception towards our existing hospital facilities in Bangalore, enabling us to expand our footprint with the development of Aster KLE. This project in Yeshwantpur suburb area is also based on an asset-light model similar to Aster CMI and Aster RV Hospital and is sure to address healthcare concerns of patients in an around the region" said Mr. Sreenath Reddy, Group CFO, Aster DM Healthcare.
Dr. Harish Pillai, CEO, Aster India said, "Aster KLE Hospital will be the fourth unit in Bangalore to join the existing13 hospitals across India and increase our bed capacity to 4643. Currently, we are serving 2 million patients in India annually and with the added capacity through the two new hospitals in Bangalore and diversified service offering through the Aster laboratories and clinics, we would be able to extend the best medical practices including diagnostics, curative, rehabilitation, and preventive services to as many patients as possible. Our world-class facilities at the hospital units in Bangalore are equipped with cutting-edge diagnostic and therapeutic competency. The launch of Aster KLE Hospital is a step further to fulfilling our commitment – We'll treat you well. We are committed to more investments in Bangalore and our India operations will be headquartered in the same city."
Commenting on the introduction of the new hospital, Dr. Nitish Shetty, CEO, Aster Hospitals, Bangalore, said, "Aster KLE Hospital will be one of the largest units under the Aster DM Healthcare banner in Bangalore. It will cover crucial medical specialties under its Centres of Excellence with Cancer Care, Cardiac Sciences, Neurosciences, Liver Care, Organ transplant, Orthopaedics, Urology, Nephrology, among others, along with the latest, state-of-the-art medical technologies and equipment."
Press Release
---
What makes your medicine less/hyper effective?
Read Time:
5
minutes
Sometimes it is observed that a few medicines do not work as anticipated. Many times the eating and the drinking habits may impact some drugs. Therefore, it is always advised to consult a doctor or pharmacist before taking any medication for the first time to check if there is anything that should not be taken during the period of medication.
Grapefruit
Grapefruit can affect over 50 drugs by changing the way certain cells in the gut take in and move medication through the body.
For example, drug composition such as fexofenadine (Allegra) for allergies turns to be less effective while some other drugs like atorvastatin (Lipitor) which are meant to lower the body cholesterol becomes too strong for the patient upon eating Grapefruit.
Milk
Milk makes it harder for the human body to process certain antibiotics. Minerals such as calcium and magnesium present in the milk along with the casein in it serve as the reason for this effect.
Therefore, it is advisable to take the antibiotics only after consulting a medical practitioner to ensure the foods and/or beverages that a patient should stay away from.
Licorice
Licorice is used by many people as an herbal remedy for proper digestion, whereas some people use it as a food additive to enhance the flavor.
However, a chemical substance present in Licorice called as glycyrrhizin is capable to weaken the effect of some drugs such as cyclosporine, used by people who have undergone an organ transplant.
Chocolate
Dark chocolates have the capacity to weaken the effects of drugs taken for calming down or making the patient sleep such as zolpidem tartrate (Ambien).
Chocolates also act as a power booster for some stimulant drug compositions, such as methylphenidate (Ritalin). Similarly, consumption of dark chocolates raises the blood pressure to a dangerously high level, if any patient is using MAO inhibitor, which is an antidepressant.
Iron Supplement
Supplement of Iron has the capacity to lower the effects of levothyroxine (Synthroid), a drug used to cure hypothyroidism.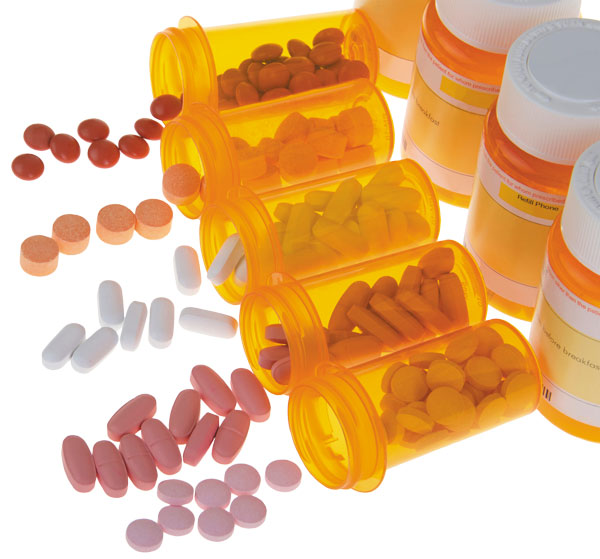 Generally, it is advised not to take a multivitamin containing iron along with levothyroxine.
Alcohol
Usually, alcohol makes certain drugs less effective, e.g. certain drug composition used for the treatment of blood pressure and cardiac disorders.
It can also make other drugs stronger than they should be or it can even cause dangerous some side effects.
Coffee
Coffee intake can weaken antipsychotic drugs such as lithium and clozapine, however, it boosts the impact and also causes side effects in many others drugs, which include aspirin, epinephrine, used to treat serious allergic reaction; and albuterol taken by an inhaler for treating breathing disorders.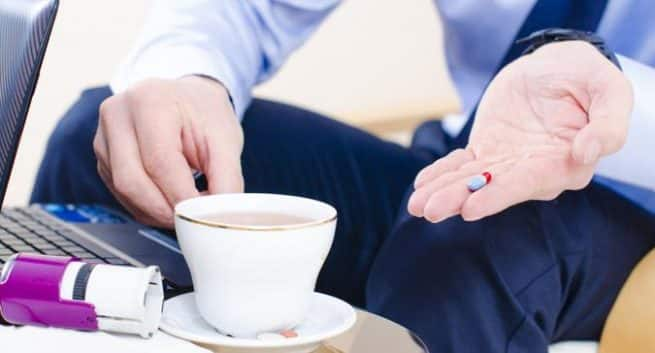 It may also make it difficult for the patient's body to take in and use iron.
Antihistamines
These compositions help in curing the sneezing and runny nose caused by allergies, however, some of them are capable to effect the medication for high blood pressure less effective and may increase the patient's heart rate.
Talk to your doctor about other ways to manage your allergies if you take blood pressure medicines.
Anti-Epileptic Drugs (AEDs)
These drugs control seizures in people who suffer from epilepsy. However, AEDs sometimes make birth control pills less effective to prevent pregnancy.
According to some research results, it can also make many other drug compositions stronger and cause potentially serious side effects.
Vitamin K
Those who take warfarin, a drug used to treat and prevent blood clots must be aware of the amount of vitamin K intake. Vitamin K has the potential to make the blood thinner and less effective and put the patient at a higher risk of a dangerous blood clot.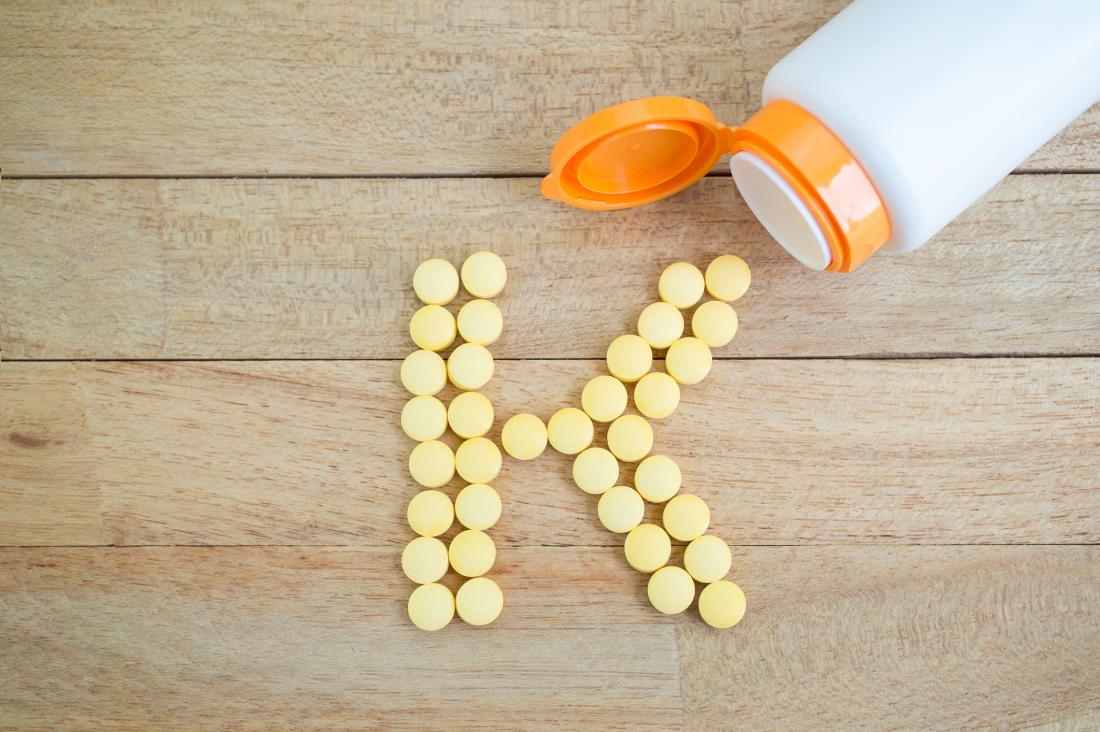 Broccoli, kale, Brussels sprouts, parsley, and spinach are some of the common foods with high vitamin K content. So, it is advisable to eat the same amount of these foods every day so the level of warfarin in the blood stays the same.
Ginseng
This can also lower the effects of warfarin. And it can also make the patient more likely to have internal bleeding if the patient takes the blood thinners heparin or aspirin, as well as nonsteroidal anti-inflammatory drugs such as ibuprofen or naproxen.
Additionally, for MAO inhibitor users, ginseng leads to headaches, hyperactivity, sleep problems, and nervousness.
Ginkgo Biloba
Many people use this herb to prevent high blood pressure, dementia, ringing in the ears (tinnitus), and other conditions; however, there is no research that has proven that this herb is for the treatment of the aforementioned conditions.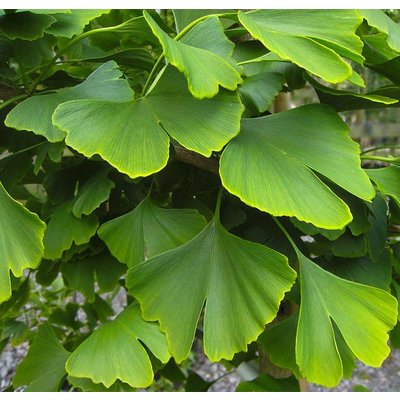 Ginkgo Biloba is capable of weakening the effect of the drugs used to control seizures, which include carbamazepine (Carbatrol, Equetro, and Tegretol), and valproic acid (Depakene, Depakote, and Stavzor).
Take as Directed
Last but not least, only around 50% of the medication is taken as prescribed by medical practitioners. People often take medicines less than is required, sometimes consume it at any random time keeping big gaps between the doses, all of these habits may weaken the impact of the drugs.
Therefore, it is advised that a patient must ensure and understand the treatment plan and follow the doctor's instructions thoroughly.