Most Common Environmental Concerns of General Public
Read Time:
3
minutes
Today the entire world is focused on more than 30 environmental concerns that the Earth is currently facing. However, according to research conducted in 2016, people are most concerned about these six environmental issues.
Drinking-Water Contamination
Contamination of groundwater which is primarily used for household needs, including pollution of natural water bodies such as lakes, rivers, and other reservoirs, ranks top on the list of environmental issues.
In order to limit the levels of groundwater pollutants such as microorganisms, disinfectants, and their byproducts, inorganic/organic compounds, and radionuclides, the Environmental Protection Agency (EPA) has set standards and guidelines to ensure the quality of drinking water to safeguard the public health. However, levels of toxic fluorinated compounds are reported to cross over the minimum levels set by EPA in 33 states across the United States.
Water Pollution
Water pollution is one of the major environmental issues. Most of the water resources such as rivers, streams, and oceans are polluted and associated issues include acid rain, ocean dumping, nutrient pollution, urban runoff, ocean acidification, oil spills, and wastewater.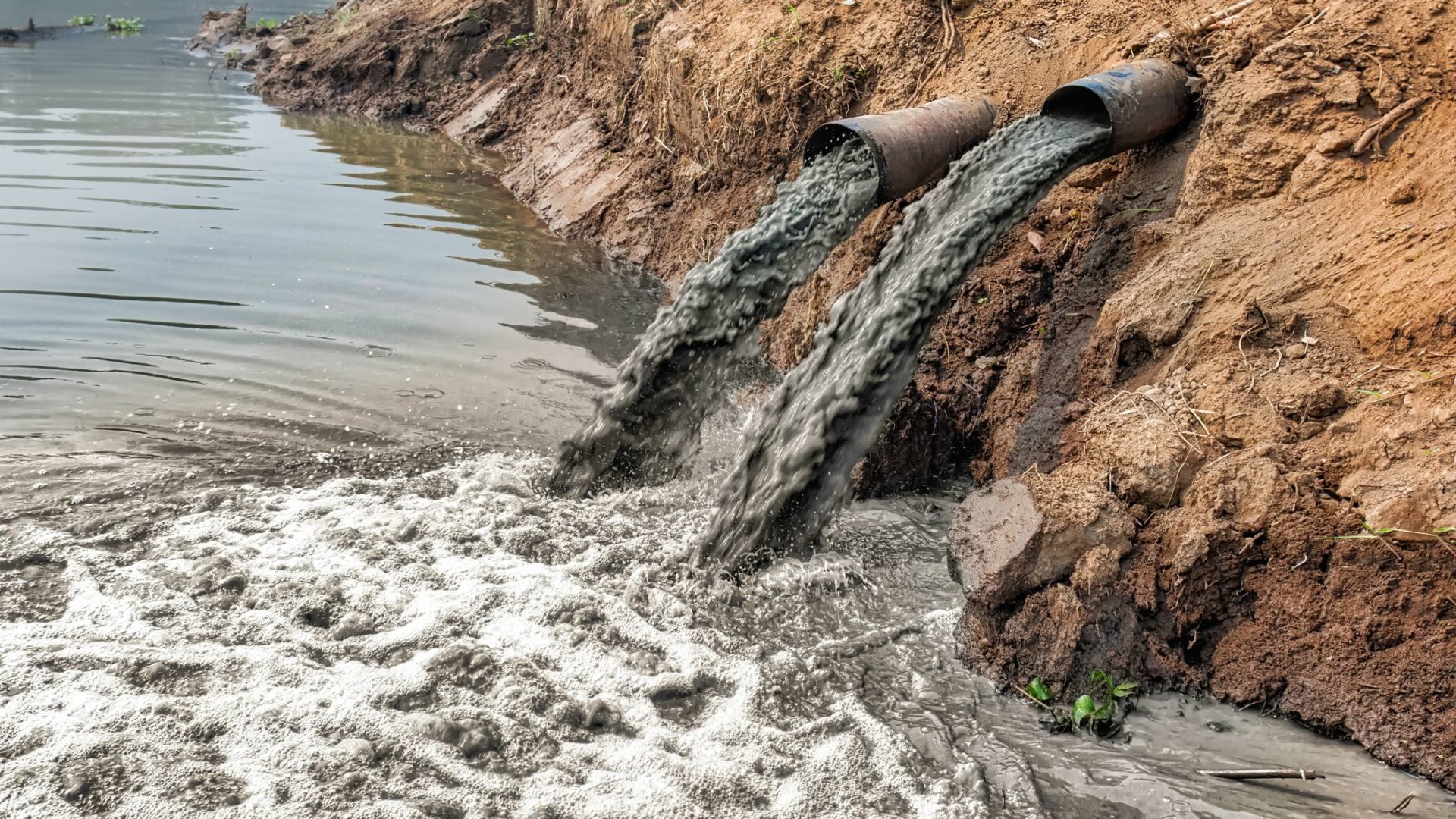 As per the research conducted in 2016, half the rivers in Asia, Africa, and South America are contaminated. According to the report, there are 12 to 18 million water-borne diseases reported yearly in the United States, half of which are transmitted through rains.
Air Pollution
Over the last decade, air pollution remained a steady concern for the entire world. Indoor, as well as outdoor air quality, has been deteriorating due to the carbon emissions, and other pollutants such as particulate matter, volatile organic compounds, sulfur oxides, refrigerants, and radon.
According to the World Health Organization report (2016), around ninety-two percent of the world population lives with the polluted air. Approximately, three million deaths per year occur due to outdoor air pollution.
Wildlife Conservation and Species Extinction
The next major global issue is Wildlife conservation and associated environmental problems, such as the extinction of fauna and flora, endangered species, the introduction of invasive species, coral bleaching, poaching, and loss of natural animal habitats.
As per the World Wildlife Fund (WWF), the world is currently witnessing its sixth extinction event primarily led by human activities. The rate of extinction is estimated to be 1000-10,000 times faster than natural extinction rates, which in turn leads to the extinction of around 200-2000 species yearly. According to Mother Nature Network (MNN), around 38% of all terrestrial animals and 81% of freshwater vertebrates went extinct between 1970 -2012.
Loss of Tropical Rainforests
According to research reports, rainforests cover only 2% of the land, however, it supports 50% of its species.
Despite this fact, among the tropical forests, the area of rainforests cleared is the maximum, and most of it is export-driven.
Climate Change/Global Warming
Climate change and global warming issues which majorly include tropospheric ozone depletion are primarily caused by CFCs (chlorofluorocarbons). The rise in the levels of greenhouse gases in the atmosphere has resulted in global warming. NASA reported a decrease of 13% per decade in Arctic ice cover and around a 7-inch increase in sea levels over the last 100 years.
Additionally, according to NASA, melting down of glaciers on the mountain tops, warmer oceans, and the increase in extreme events in the United States and other countries are some of the evidence of climate change.
---
Solar Energy in India: Scope, Advantages and Disadvantages
Read Time:
4
minutes
India with more than 1 billion population is witnessing a huge demand for energy. The nation ranks at fifth position in the world for the production as well as the consumption of electricity. Undoubtedly, electricity production has increased over the years; however, the population of the country is also increasing, resulting in an unbalance between demand and supply.
In India, the electrical energy is produced mostly from coal which accounts for approximately 53% and it is estimated that the nation's coal reserves won't last beyond 2040-50. Over 72% of India's population resides in villages and half of these villages remain without electricity. Therefore, it is essential for the Indian Government to focus more on energy efficiency, conservation, and renewable energy. One of the efficient ways to meet this increasing demand for energy is the production and consumption of solar power.
Solar Energy in India
The country has an incredible scope for generating solar power. The geographical position of the nation stands to its advantage for generating solar power. India being a tropical country receives solar radiation almost throughout the year, which accounts approximately 3,000 hours of sunshine, which in turn is equivalent to over 5,000 trillion kWh. Almost all the regions of the nation receive 4-7 kWh of solar radiation per sq meter, which equals to 2,300–3,200 sunshine hours per year. Due to the geographical location, some of the states including Andhra Pradesh, Bihar, Gujarat, Haryana, Madhya Pradesh, Maharashtra, Odisha, Punjab, Rajasthan, and West Bengal have great potential for generating solar power. Usage of solar energy can reduce the use of firewood and dung cakes by the rural household.
Advantages of Solar Energy in India
Here are some of the advantages of solar power which makes it suitable for India.
Solar power is an inexhaustible source of energy and the best substitute to other non-renewable resources of energy in India.
Energy generated from solar radiation is environment-friendly since it does not release poisonous air pollutants such as carbon monoxide and carbon dioxide.
The usage of solar energy can be used for various purposes such as heating, cooling, drying, or for electricity consumption in the rural areas in India. Additionally, solar power can also be utilized in motor vehicles, large powerboats, planes, satellites, calculators and many more such gadgets and objects, suitable for the urban population.
In India, where energy is deficient and power generation is costly, solar energy is the best alternative mean of power generation since it is inexhaustible.
There is no requirement of power or gas grid to obtain solar energy. Installation of the solar energy system can be done anywhere and the solar panels can be easily placed in houses. Therefore, it is a cost-effective energy production system as compared to other sources of energy.
Disadvantages of Solar Energy in India
Solar power cannot be generated during the night time.
During the day time, if the weather is cloudy or rainy or there is little or no solar radiation, solar energy panels become less reliable.
Only regions receiving good amount of sunlight are the regions most suitable for generating solar energy.
Solar panels require storage batteries and inverters to convert direct electricity to alternating electricity so as to generate electricity. Although solar panels installation is quite cheaper, installing other equipment becomes a bit costly.
The land space which is required to install a solar plant with solar panel should be quite large and remains occupied for many years altogether and thus cannot be utilized for other purposes.
Power production is quite low as compared to other forms of energy.
Solar panels need considerable maintenance since they are fragile and can be easily damaged. So insurance costs incurred on these are an extra cost.
Solar Energy Power in India: Future
In India, there are many large solar projects have been proposed.
Thar Desert has some of India's best solar power projects, estimated to generate 700 to 2,100 GW.
On March 1st, 2014, India's biggest solar power plant was inaugurated in Neemuch district of Madhya Pradesh by the then Chief Minister of Gujarat, Narendra Modi.
The Jawaharlal Nehru National Solar Mission (JNNSM) launched by the Centre is estimating to generate 20,000 MW of solar energy power by 2022.
Gujarat's pioneering solar power policy aims at 1,000 MW of solar energy generation.
In July 2009, a $19 billion solar power plant was launched which projected to generate 20 GW of solar power by 2020.
India is gradually gaining its prominence in the production of solar power due to the comprehensive solar policies and projects by the Government and the National Solar Mission.