Cardio to Lose Upper Body Fat
Read Time:
2
minutes
Losing fat from the upper body is not an easy task. In order to burn the stubborn fat, a different approach is required for the cardio workout. Specific cardio exercises emphasize muscles of the chest, arms and back to get rid of pesky flab.
Run to lose
Running is a simple and great cardio exercise even if you don't have access to the gym. Running for 20 to 30 minutes thrice a week is considered as high impact cardio workout.
However, if a person is suffering from feet or knee problems, he/she is advised to stay away from this.
Cycling for a lower impact
Cycling provides the same kind of result as running, but with a lesser impact on legs.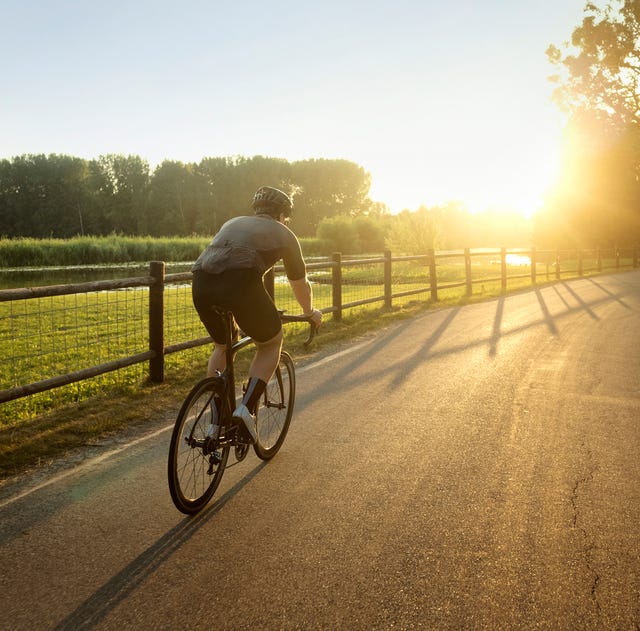 Cycling on a stationary bike machine or riding a bicycle outside, in either of the cases, pedaling thrice a week for 30 to 45 minutes per ride helps to get rid of the overall body fat.
Swim for whole body workout
Swimming is considered as one of the great exercises that work on the muscles throughout the whole body. As a result, it burns a lot of body fat, especially from the upper part. The basic freestyle stroke can be combined with other strokes such as backstroke, breast, and butterfly in order to gain maximum benefits.
However, the duration for swimming depends upon the capacity of the swimmer, but for a beginner, it is advised to start with swimming for 20 to 30 minutes thrice a week.
Go for a walk
For those who are suffering from knee issues or any leg problems or lack the endurance for intense or high impact workout, walking is a great cardio option. A 20- 45-minute walk for twice or thrice a week helps a lot in melting down the upper body.
For this kind of workout, a person always has a choice of walking outside or on a treadmill in a gym or on a track.
You can select one to two of the above mentioned cardio workouts each week. Doing cardio for 2 to 3 times a week for 20 to 30 minutes per day will certainly help to lose the excess body weight.  One can do the same cardio each time or even switch between them every alternate day.
---
Read Time:
3
minutes
Cycling is common nowadays, not only among youngsters but also among elders. Do you want to stay healthy forever? Go for Cycling. They not only use it on the daily basis and other works but they also use it to stay healthy. It keeps you healthy and is pollution-free.
Trust me on this; Cycling is really a healthy practice of enjoying your rides. Following are some of the benefits of Cycling:
ŸMovement of Joints
Cycling helps in the Joint Movements. It is a softer way to keep your joints fit. All other activities like jogging, exercising etc. are harder to do and hectic. But, Cycling is a way to get a good movement of your joints without getting any pain or fatigue. It avoids the risk of the occurrence of Arthritis and puts comparatively less pressure on our joints.
ŸKeep your heart healthy!
While cycling, your legs, and muscles work and move rapidly that leads to your heart rate getting benefitted. It helps in increasing the stamina and keeps you fit. Thus, Cycling helps in the improvement of your heart's working and blood circulation in the body.
ŸStay slim, stay strong!
Cycling helps you in weight loss in entertained manner. Cycling burns more calories than any other form of exercising and that too in such a short period of time. It burns at around 300 calories in an hour. This is equal to your exercising in a gym from approximately 2 days.
ŸBye! Bye! Back Pain.
Cycling leads to the strengthening of the spine and removal of the physical stress from the human body. You just need to maintain a good posture while riding the cycle and maintain the coordination of your legs with the Cycle. It facilitates the movements of the vertebral muscles and helps in the reduction of the back pains.
Ÿ Take a chill-pill!
Everyone's life has stress. Whenever you are tension or something is disturbing your mind, just take a ride outside on your cycle. You will feel very relieved and fresh doing this. It improves our overall mood. You will now truly have a stress free sleep and a happy day.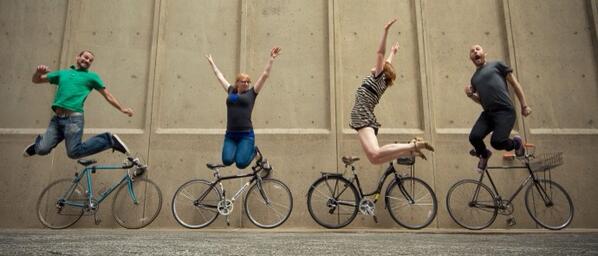 You might have now got to know the benefits of cycling. Cycling is too important in our lives. Everyone should indulge in this healthy activity. It is applicable for every age group. If you really want to buy a cycle, you cannot miss on bringing it at your home.                               
5 celeb fitness trainers in India you should follow on Instagram
Read Time:
2
minutes
NewDelhi, June 3: Are you regularly glued to your favourite celebrity workout regime on Instagram account. 
Inspiration tips, diet pointers, exercise regimes, or simply admiring their fit bodies and souls, you get your spell of fitness from them.
Our favourite celebrities from Bollywood to TV series are known to work out hard to get their hottness.
The main heroes before their hard work are not the stars themselves but their fitness trainers who work hard for their clients to look the way they are.
Here the glimpses of most inspiring trainers whom you would love to follow for your daily dose of motivation.
# Prashant Sawant
Celebrities personal trainer, PRASHANT SAWANT has been sculpting the bodies of many bollywood's celebs.
Varun Dhawan, Sunny Leone, Shah Rukh Khan, Alia Bhatt, has an elite list of clients.
He has been working in this industry for more than 20 years. He has a personal training studio "Body Sculptor".
# Natasha Noel
Fitness freak Natasha Noel is a self-trained yogi. This Mumbai based yoga trainee has an invulnerable flexibility. She combines the yoga poses with dance moves to make it more exotic.
She has been inspiring us to turn to yoga.
Being strong is sexy, says Natasha Noel.
#) Namrata Purohit
Indian Pilates instructor Namrata Purohit is a Celebrity Pilates Instructor, She is the author of "The Lazy Girls Guide to Being Fit".
She caters clients from almost all fields, from Bollywood to sports personalities, businessmen, fitness enthusiasts as well.
Malaika Arora Khan, Kangana Ranaut, Kareena Kapoor Khan, Manasi Scott are some of their clients from Bollywood.
# Yasmin Karachiwala
Yasmin is the fitness trainer in Bollywood. The person behind Deepika Padukone's gorgeous body in Ram Leela, and the master of 'Arjun Rampal' and 'Chikni Chameli'.
She has also authored Sculpt and Shape.
# Mike Ryan
Celebrities personal trainer Mike Ryan is health fitness expert. He also authored a thriving training business in California.
He caters clients like major athletes Bill Romanowski and Kobe Bryant to film stars like John Abraham, Edward Norton and Mickey Rourke.
# Lloyd Stevens
The man behind for Ranveer Singh's killer body, Lloyd Stevens.
NewsViewsNetwork Bureau
Health benefits of playing badminton
Read Time:
2
minutes
Badminton has become a popular sport among all ages and it is fun to play this game which will make you shed those extra pounds and become fit and the best part is that you can play it anywhere with or without net. Here some benefits of playing badminton which will it your favourite sports activity and you might also quit other sports activities and gym to enjoy this awesome game.
It is the easiest way to lose weight
When you play badminton for an hour then you will burn nearly 480 calories which is highest count of calories burnt as compared to any sports and if you will play on daily basis then you can lose upto 4 kg in a month. This sport allows your body to use all muscles in the body and due to this fact calorie burning is more.
Tone up your body and muscles
Whenever you play badminton you use all muscles in the body so in turn a regular playing of this port will tone all body muscles and will help you in maintain your physique. If you want to cut the extra fat then this is the game for you as after shedding the extra you can work on your abs hamstrings, calves and quads.
Increased rate of metabolism
It is one of the best cardio exercises which make you sweat a lot naturally and the harmful toxins leave the body through sweating and make you feel light and free of toxins which results in increased rate metabolism.
Increases concentration
It helps you to focus and concentrate on the work at hand so you start doing better in personnel and professional life as your mind get used to complete the task at hand and succeed in that.
Good for heart
By playing badminton heart muscles strengthen and cholesterol level decreases by burning extra fat. Even people who already have some heart problem can play this sport but under supervision of doctor.