A floating vacation experience on Houseboats!
Read Time:
3
minutes
Houseboat holidays are a fantastic experience among all the vacation options, however, they are critically underrated. In India, most people by default, associate the houseboat holidays with the backwaters of Kerala. However, there are other water bodies in India that offer some incredible houseboat experiences.
Here are some of the houseboat options waiting to be explored.
Backwaters Houseboats, Kerala
Kettuvallam is referred to as the traditional houseboats of Kerala. These conventional houseboats are generally designed over the wooden hulls covered with a thatched roof.
Kettuvallam houseboats are available in numerous shapes and sizes with cozy living rooms and amenities. Kollam, Alappuzha, and Kumarakom are the major destinations for houseboat services in Kerala.
Sundarban Houseboats, Kolkata
Sundarban is the world's largest Mangroove forest and the most beautiful gift of Mother Nature to India. Recently, luxury houseboats services have been launched in Sundarban.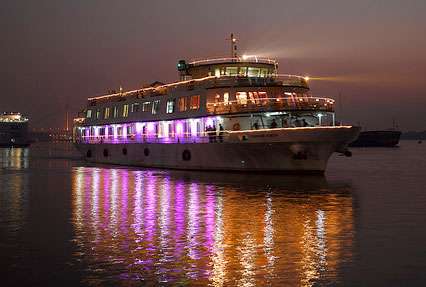 The unique houseboats are specifically designed to provide classy hotel-style accommodations amidst the world's first wildlife safari.
Dal Lake Houseboats, Srinagar
The Dal Lake Houseboats is one of the major tourist attractions of Kashmir tourism. People consider that a trip to Kashmir valley is incomplete without a stay in a houseboat.
Anchored to one side of the lake, these houseboats standstill in the water. There are over 700 houseboats available across Srinagar with all the basic amenities offered inside it.
Houseboats Cruise, Goa
An overnight houseboat cruise on the backwaters of Chapora River in North Goa is a different kind of experience that every beach lover should experience and witness. The river breeze, abundant greenery, and the altogether scenic beauty are complementary to the comforts of this Paradise.
Additionally, the houseboat in the Mandovi River offers the mesmerizing sunset view in the Arabian Sea that makes it an unforgettable experience in Goa.
Udupi Houseboats, Karnataka
A floating holiday experience introduced by Udupi, on the backwaters of Swarna river is perhaps the most enchanting vacation experience in the world.
The Udupi Houseboat offers the traditional Kerala style houseboats designed with all the safety requirements and modern amenities.
Chunnambar Houseboats, Pondicherry
Chunnambar is popular for its backwater and its finest houseboats that floats on the coastal routes of the union territory of Pondicherry.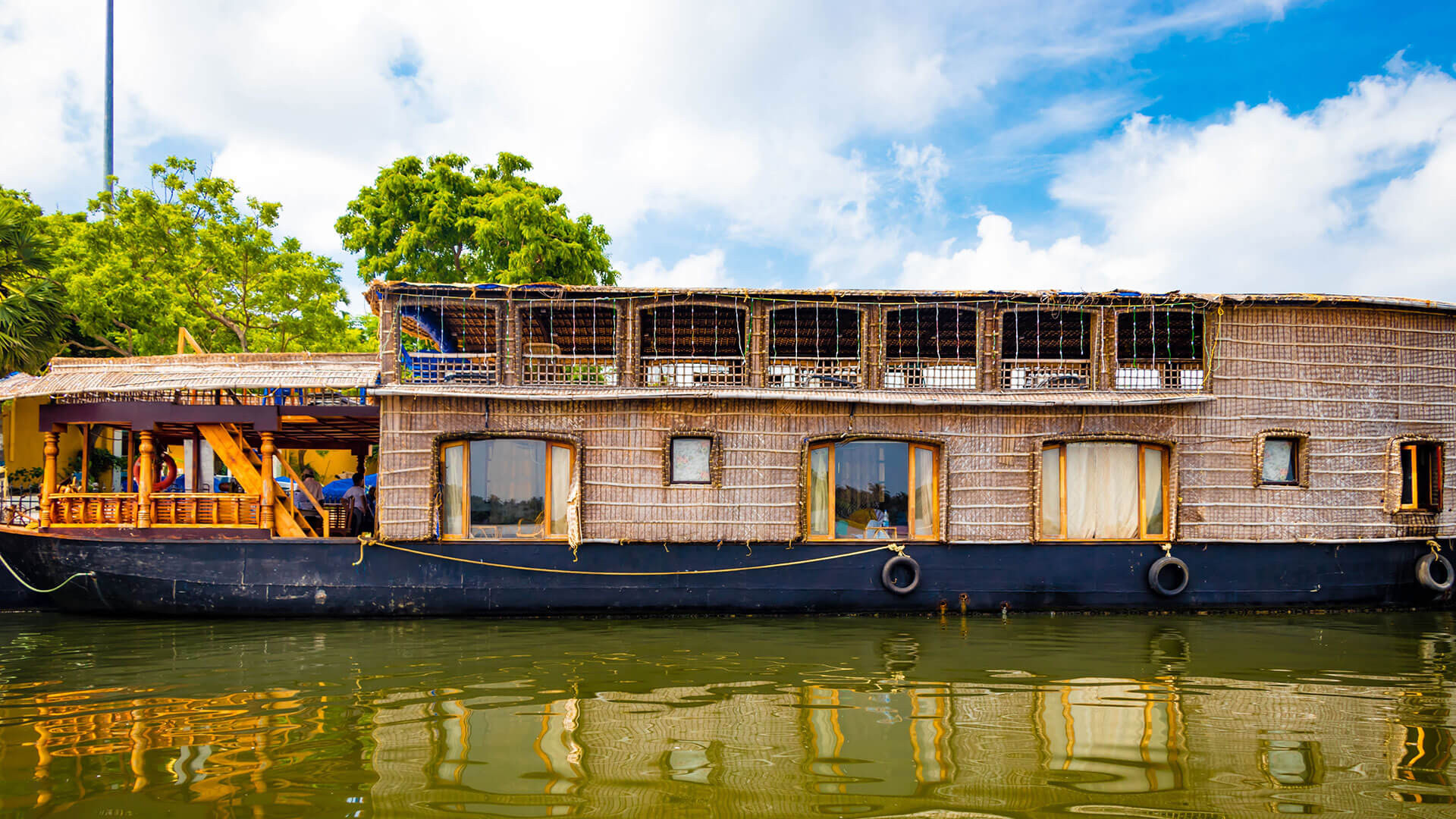 The houseboat consists of two decks with French-style rooms that offer all the basic facilities. It also serves its guests with traditional Tamil cuisine.
Konaseema Houseboats, Andhra Pradesh
Surrounded by the peaceful and tranquil Godavari River and Bay of Bengal, Konaseema is a beautiful tourist destination.
The major attraction of Konaseema is Dindi houseboats located in the delta of the Godavari in Andhra Pradesh.
Tarkarli Houseboats, Maharashtra
Houseboat facilities introduced by Maharashtra Tourism Development Corporation (MTDC) at backwaters of Tarkarli in the Konkan region of Maharashtra are the unique attraction of Tarkarli tourism.
The houseboats named Hiranyakeshi, Sindhukany, Savitri, and Karli are launched by MTDC to explore the scenic beauty of Backwaters of Karli River.
---
Treehouse Hotels in India Within Your Budget
Read Time:
3
minutes
Treehouses are unique places to stay in. An absolute delight for a nature lover, these treehouses range from luxurious to rustic. It is also a perfect romantic getaway with relaxing peaceful surroundings.
Here are some of the treehouse options in India.
The Machan, Lonavala
It is a perfect getaway for those who are looking for a peaceful and relaxing holiday. There are several tree houses available in the midst of a private tropical forest located in the Western Ghat Mountains, near Lonavala. Around two and a half hours away from the hustle-bustle of the Mumbai city, this eco-resort offers amazing tree houses hanging over the edge of a precipice.
Apart from the breathtaking view of the valley below, the resort also offers long walking tracks in the forest to explore.
Pugdundee Safaris Tree House, Madhya Pradesh
The Tree House Hideaway is a private property that holds five exclusive tree houses, which spread across 21 acres of dense forest bordering Bandhavgarh National Park. It is considered as one of the best places to watch a tiger in India.
The treehouses are earthy and well maintained with all the amenities. Through the balconies of the treehouses, one can overlook the national park, which is great for animal spotting.
Vythiri Resort, Kerala
Vythiri Resort is an exquisite jungle getaway situated in the Wayanad district in northern Kerala. Located amidst a gargantuan canopy of an abundant tropical rainforest, the resort is ideal for couples and families looking for a calm and peaceful ambiance.
It is a nature's wonderland densely inhabited by amphibians, fish, birds, mammals, reptiles, butterflies and flowering plants.
Rainforest Resort, Athirapally Falls, Kerala
Rainforest Resort is a boutique resort situated at the base of the largest waterfall, Athirapally in Kerala. Placed on the edge of the lush wild Sholayar Range, the resort offers an unforgettable experience of the holiday amidst Mother Nature along with a splendid panorama of the roaring 80 ft waterfall from every suite of the resort.
Besides this, it also provides a breathtaking view of the dense forests and a spectacular sight of rich as well as diverse species of flora and fauna.
Treehouse Resort, Jaipur
Located in the scenic Syari Valley, the Tree House Resort is spanned across 300 acres of pristine landscape. With an amazing view of the Aravallis, the resort's ambiance is in sync with the theme of natural beauty.
The resort's treetop accommodations with eco-friendly standards of construction offer relaxing and rejuvenating vacation in the midst of a well-preserved nature.
Tranquil Resort, Kolagappara, Kerala
Tranquil Resort, located in Kerala's Wayanad district, is a luxurious coffee plantation homestay.
The resort is part of a 400-acre private coffee plantation, which is nestled within the lush rainforest that inhabits over 100 species of bird species. The property has 13 walking trails, an outdoor swimming pool, and Ayurvedic massages facilities.
OYO Hotel rooms available for unmarried couples
Read Time:
2
minutes
College students and young couple face lots of problems when they want to meet somewhere outside their colleges or maybe when they want to spend same time alone but now OYO rooms has solved this problem by giving hotel rooms on rent to those who are in relationship but not married so, from now on they will not have to worry when going for vacation.
In this league of providing safe heavens to the unmarried couples stay uncle was the first one to provide this kind of service in India.
This is a great solution provided by stayUncle and OYO rooms where couples do not have to worry about being troubled by police or any relatives. In fact it is one of the boldest steps taken by the startup StayUncle for making sure that the unmarried couples in India where the society is still conservative about pre-marital sex gets the space to spend some alone time without being hassled.
One of the major problem even the locals face is that they are not allowed to book hotel room and even if they get lucky in getting a room there is always a fear that some policeman or any relative or friends will catch them and may lead to a scandal. It is a welcome change where at-least two companies have come forward to sensitizing people towards the private moments of two consenting adults.
StayUncle has been founded by Sanchit Sethi, graduated from Pilani in BITS has done various hotels across the India and letting unmarried couples to take a room for even 1500 to 5000 for up to 10 hours.
How to avail this amazing feature of OYO rooms?
In oyo app you just have to switch on the relationship mode and once it is done OYO app will show list of those hotels which would be available for the unmarried couples.
One thing couples have to do to avail this facility is to provide the IDs of both to the hotel admin.
Still one suggestion for those who are looking for these kinds of rooms is that they should still be cautious because now the police will also have the same list of rooms which are provided to the unmarried couples as the list of these hotel rooms is still small.
Please send your feedback or reviews if you have opted for this service